THE UNIVERSAL
SMARTPHONE MOUNT
For any Smartphone. For any bike or scooter.
Finn, the universal smartphone mount, is your ideal cycling companion. Finn's clever design helps cyclists navigate unfamiliar routes, keeps your phone secure while riding, and provides easy and safe access to your phone when needed.
Whether navigating city streets, mountain biking trails, or enjoying rides with friends or family, Finn shows you the way.
Finn securely holds your smartphone on the handlebars, regardless of the type of bike or scooter you have.

Manufactured to the highest quality standards in the heart of Europe, in Austria.

STRONG, RELIABLE
AND UNIVERSAL!


For every smartphone

Thanks to its stretchable silicone design, the Finn smartphone mount is compatible with almost all smartphone models.

For every bicycle or scooter

Mountain bikes, city bikes,
speed bikes, rental bikes and scooters. Finn's got you covered


Fits in every pocket
It's durable, portable, and fits in your pocket.


Top quality
Made of sturdy silicone, it is highly weather-resistant.


Solid as a rock!
Its solid grip ensures that your phone remains securely in place, no matter the terrain.

Made in Austria
Manufactured in Austria to the highest European quality standards.


FINN SHOP
Free shipping from 50€ order value
BUY 2 FINN's
+ GET 1 FREE.

Buy two products and get the third one for free! Perfect for sharing with family or friends. But hurry, ​ limited offer!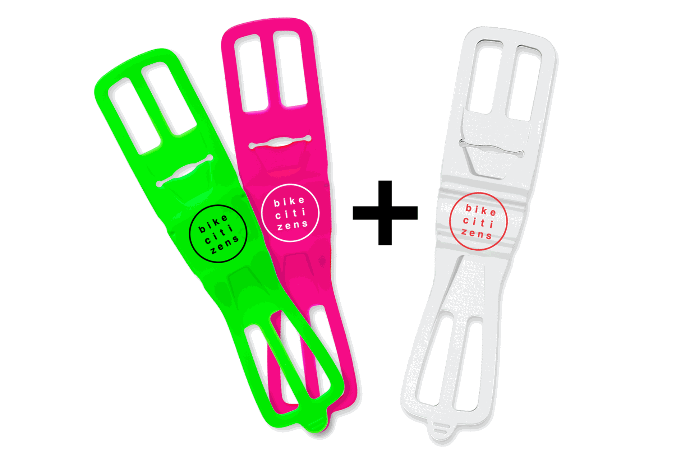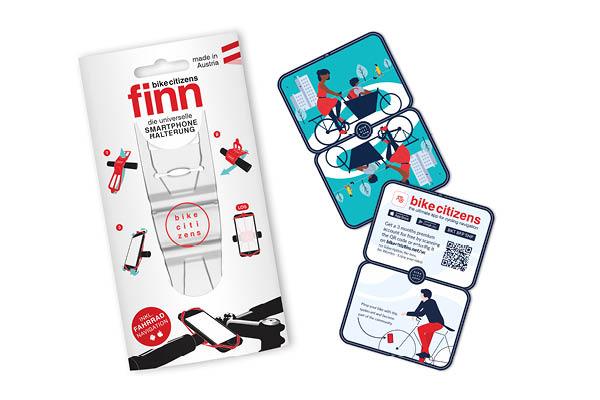 + 3 MONTHS PREMIUM MEMBERSHIP
With every purchase of a Finn smartphone holder or a Bling Bling spoke card set, you will receive a gift card with a code for a free 3-month premium membership in the Bike Citizens App!

BIKE CITIZENS BIKE APP

The Bike Citizens App offers cyclists much more than just a navigation solution. In addition to planning the best bike routes through the city, the app features cool cycling campaigns worldwide in various cities to motivate you to cycle and enjoy cool benefits.
The community.
Become a part of the local and global campaign and cycle digitally together with the Bike Citizens community.

BLING BLING
Reflective spokecards for your bicycle

Give your bike an extra touch of class with our Bling-Bling spoke cards!
You can easily clip them between the spokes - no tools required.
They are weather-resistant and highly reflective for optimal visibility.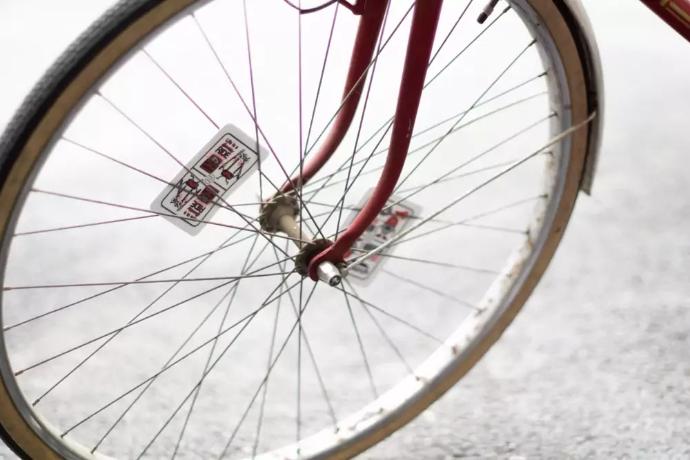 STYLE
YOUR BIKE

Our spoke cards are the ideal way to jazz up your bicycle and increase your visibility in traffic.

Discover the cool reflective spoke cards now and become a trendsetter on two wheels! You can choose from a variety of cool designs.